We were so humbled by this sweet comment from our past blog, we just had to share!
"When we decided to have our family vacation in South Carolina we knew two things. First, we would have an opportunity to eat some amazing meals. Second, we might run into some issues with our son (my stepson) because he has a SEVERE nut allergy and in the south there are a lot of peanuts and pecans and other nuts that make their way into many dishes and more importantly into many kitchens.
Our last night we went to what was referred to as a "hidden gem" by my father but it was clear our group was the only one that thought it was hidden. In any case, when we arrived our server Madison quickly went through the menu specials at which point we mentioned our son has a severe nut allergy. She said not to worry and that she would ensure no nuts came near his plate. It was at this point that the true outstanding nature of this restaurant shined brightest.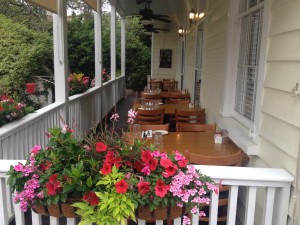 The first occasion came when the bread arrived at the table. They said that the bread came from a local bakery but they were unsure of the cross contamination risk of nuts. Nate the manager called the bakery at 9:30 PM to find out for us and kept calling until he finally received a thumbs up that it was safe. Then our son decided that he would like to have the Truffled Mussels as well as the Scallops over angel hair pasta. A wonderful achievement for a six year old to request in my opinion. However, both of these dishes contained sauces that had nuts in them. The chef, who's name escapes me, prepared a fabulous alternative to both dishes and they were scrumptious! He avoided the red sauce (containing the nuts) and did a fabulous white wine, butter, and garlic with thinly sliced veggies for the mussels and a wonderfully light and creamy Alfredo for the scallops and pasta. Everything we had was outstanding, that said, the food was totally overshadowed for me by the unrivaled level of service from Nate and Madison and the chef. Thank you again Cru Cafe for ending my vacation with some fine southern cooking and finer hospitality!"
We are speechless! Thank you so much for such kind words. 
https://crucafe.com/wp-content/uploads/2013/09/logo_cru_cafe_150x150.png
150
150
admin
http://crucafe.com/wp-content/uploads/2017/05/logo-cru-cafe-340x156.jpg
admin
2014-09-30 17:32:22
2014-09-25 17:36:13
You Made us Blush