We may be in Charleston where the winters are mostly mild, but for natives and seasoned locals the mild temperatures can still seem a bit brutal. Winter is known as the grey season, a time where everyone wants to crawl into bed and snuggle by a fire; a season where comfort food is on top of everyone's list.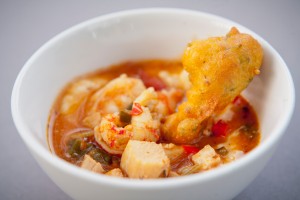 Even for us it is hard to think of fresh foods in colder months. Spring brings about ideas of colors and fresh fruits and vegetables, the re-opening of farmers markets and so on… however Charleston has it's own special gifts during winter.
What to look for during winter months:
Greens like cabbage, endive, broccoli and Brussels sprouts
Califlour, celery, onion, kale, winter squash
Clementines, Grapefruit, kiwis, lemons, mandarins, oranges, pears
We lean towards pastas, hearty soups and robust salads during the colder season. What are your favorite winter recipes? Share any ideas, recipes and photos with us, we love hearing from you!
Want some inspiration? Check out this article on Winter Cooking Tips.
https://crucafe.com/wp-content/uploads/2014/01/jwkpec-6345.jpg
2912
4368
admin
http://crucafe.com/wp-content/uploads/2017/05/logo-cru-cafe-340x156.jpg
admin
2014-01-28 16:14:19
2014-02-03 20:21:41
Eating local and fresh in Winter- It's Easier than you think.