Charleston is a mecca for fresh food fruits, vegetables and proteins. With spring in the air lots of new homegrown goodies are starting to sprout. What fresh goods should you look for coming into the spring and summer seasons in your local restaurants and markets?
During these early months of spring you can count on yummy goods like arugula, asparagus, beets, bok choy, cabbage,  chard, carrots, collards, garlic, kale, leeks, lettuce, onions, peas & pea pods, radishes, spiniach, strawberries and turnips.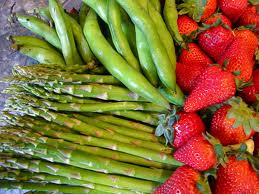 Once summer kicks into full gear you will start to see fresh basil, beans, blueberries, broccoli, cantaloupe, corn, cucumbers, edamame, eggplant, figs, grapes, melons, okra, peppers, plums & pluots, potatoes, tomatoes, watermelons and zucchini.
Due to our wonderful climate many fruits and veggies are available year round, the difference is which are being harvested fresh and which are being served from storage or imported. For freshly harvested, local, choices stick to this list and you will be eating fresh all season.
Want to eat fresh all year long? Check out this blog post from The Pioneer Woman about how to can foods and make jams. Great ways to preserve seasonal fruits and veggies for year long enjoyment!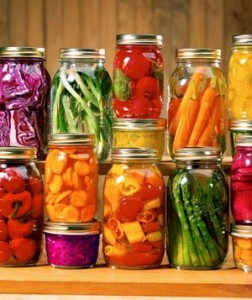 http://crucafe.com/wp-content/uploads/2017/05/logo-cru-cafe-340x156.jpg
0
0
admin
http://crucafe.com/wp-content/uploads/2017/05/logo-cru-cafe-340x156.jpg
admin
2013-03-18 06:00:49
2013-03-15 03:11:41
What's in Season?