We loved this article on Valentine's Statistics… who knew?! 
Valentine's Day by the Numbers
Source: U.S. Census Bureau
Candy
1,155
Number of U.S. manufacturing establishments that produced chocolate and cocoa products in 2010, employing 35,074 people. California led the nation in the number of chocolate and cocoa manufacturing establishments, with 121, followed by Pennsylvania, with 114.
$13.5 billion
Total value of shipments in 2011 for firms producing chocolate and cocoa products.
Nonchocolate confectionery product manufacturing, meanwhile, was an $8.8 billion industry.
24.7 pounds
Per capita consumption of candy by Americans in 2010.
Flowers
16,182
The total number of florists' establishments nationwide in 2010. These businesses employed 70,575 people.
$880,893,904
The value of imports for cut flowers and buds for bouquets in 2011. Flower bouquets are a popular gift for loved ones on Valentine's Day. The total value of fresh cut roses in 2011 was $365,453,189.
"Please Be Mine"
28.6 and 26.6 years
Median age at first marriage in 2012 for men and women, respectively.
53%
The overall percentage of adults who reported being married.
68.8%
Percentage of people 15 and older in 2012 who had been married at some point in their lives — either currently or formerly.
38.3
The provisional rate of marriages per 1,000 people performed in Nevada during 2010. So many couples tie the knot in the Silver State that it ranked number one nationally in marriage rates. Hawaii ranked second with a marriage rate of 17.6.
2.1 million
The provisional number of marriages that took place in the United States in 2010. That breaks down to nearly 5,800 a day.
74.5%
The percentage of women who married for the first time between 1990 and 1994, who marked their 10th anniversary. This compares with 83 percent of women who married for the first time between 1960 and 1964.
6.2%
As of 2009, the percentage of currently married women who had been married for at least 50 years. A little more than half of currently married women had been married for at least 15 years.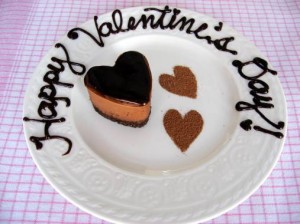 Read more: Valentine's Day by the Numbers | Infoplease.com http://www.infoplease.com/spot/valcensus1.html#ixzz2t3hFyb82
https://crucafe.com/wp-content/uploads/2014/02/happy-valentines-day1.jpg
380
507
admin
http://crucafe.com/wp-content/uploads/2017/05/logo-cru-cafe-340x156.jpg
admin
2014-02-14 09:00:25
2014-02-19 17:35:56
"Valentine's Day by the Numbers"