Recently we read an article discussing the hype and interest in having delivery as an option from all restaurants… What are your thoughts? Do you think places like our own Cru Cafe should deliver?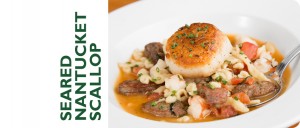 "On a busy night, QuickFoxes driver Bridges Williams glides through an unceasing sequence of pick-ups and drop-offs. But at 8:11 p.m. on a recent Tuesday, Williams was briefly stuck at George and St. Phillip streets, idling behind a scruffy Kickin' Chicken delivery car. A roundish young man, who had picked up a Tasty Thai to-go order at the same time that Williams was there fetching dinner for a stranger, ambled down the sidewalk with his bagged Styrofoam box. Food was again on the move in Charleston.
There's no question that Charleston is one of the best cities in the country for eating out: Its place in the pantheon is so assured that The Washington Post is in the midst of a yearlong project to determine exactly which spot it occupies on the list of the nation's top 10 food scenes.
Eating in is something else entirely. For reasons ranging from suburban sprawl to prevailing cooking techniques, it's nearly impossible for stay-at-home diners to take advantage of Charleston's culinary prowess. Nobody has yet figured out how to bump up the quality of food available to lawyers working late hours, parents tending to sick kids and "Mad Men" fans who want to have their wood-roasted triggerfish and watch the show too."
Read the full article from SCNOW.com news here, and tell us what you think.
http://crucafe.com/wp-content/uploads/2015/03/7263831_G.jpg
487
650
admin
http://crucafe.com/wp-content/uploads/2017/05/logo-cru-cafe-340x156.jpg
admin
2015-05-20 21:05:10
2015-05-20 21:05:10
Is Delivery What You Desire?